TREBOL ROSES was founded in February 1997.
We work with
passion

and it reflects through our wonderful roses
We have now 12 hectares of production.
Our farm is located in a valley 40 kilometers (25 minutes) north of Cuenca, in the Republic of Ecuador.
This beautiful valley has ideal growing conditions due to its fertile soil, absence of wind, twelve hours of natural light per day throughout the year, and abundant pure Andean spring water.
Currently, the company employs 120 people and exports its high-quality roses to all over the world.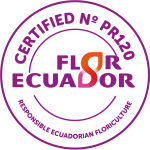 We specialize in the production of high-quality roses. All of them have long stems, big heads, and bright colors.
Our farm is dedicated to preserving the environment and also strives to take special care of its employees. We have obtained Flor del Ecuador and BASC certifications.
These flowers are cultivated with high standards of methods and procedures that make them always fresh, healthy, and can last longer than any other flowers.
With over 27 years of experience in cultivating flowers, we keep our standards and quality high. The whole process from production to the vase is closely-monitored to guarantee you the best flowers.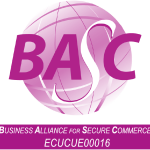 Supplying our premium roses to more that 35 countries worldwide.
Rose varieties to satisfy the needs of our clients.
Making our customers happier with our fresh and premium roses, focusing in our b2b business.
Years: dedication, professionalism and commitment help us to improve distribuiting roses.
"I love working with Trebol Roses. In addition to a great quality product, they are very easy to work with by providing excellent communication and provide timely confirmations on orders. I trust that Trebol truly cares about our customers and aims to produce popular rose varieties while adapting to new market trends and meeting demand."
"Trebol Roses is a reliable farm with top notch customer service"